Here are the top 5 sole manufacturers of India which are preferred by Footwear Manufacturers of India and Middle Eastern Countries.
1.
Mr. AshwaniSachdeva is the Director of Alert India (P) Ltd
ALERT Soles is not just a company manufacturing soles, but a trendsetter in style, fashion& technology. Soles, of course, are no longer seen as just base for shoes, but as the very foundation on which shoe manufacturers can create, innovate and deliver their products. Therefore, the sole is as important as the shoe itself, albeit a little latent to the end wearer.
2.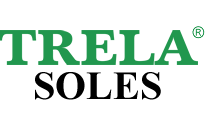 Mr. Kshitiz Sachdeva is the director of Trela soles (P) Ltd.
Trela Soles one of the leading manufacturers of Shoe Soles of India-is a well-known name in the Shoe Industry. Our soles are manufactured under the brand name "ALERT" & "TRELA". It expertise's in intricately developing well-researched high-quality products. Our vision lies in designing and creating the true shoe soles with no compromise with the quality, as our commitment is for the best.
3.
 Mr. Camalaradjan Baby and Aroumougam Camalaradjan are the directors of Alfa soles (P) Ltd.
ALFA SOLES – is a leading Exporter, Manufacturer & Distributor of TPR, PVC, TPU sole from Chennai, Tamil Nadu, India.
4.

Mr. Sudhir Rustagi is the director of Ess Aaar Universal (P) Ltd.
Ess Aar Universal Private Limited, a prestigious name in the P.U. Shoe Sole and leather shoe sole industry has established itself as a leading player in both the domestic and the international market through its manufacturing excellence and export proficiency.
5.
 Mr. Deepak Sridhar is the director of Sara Suole (P) Ltd.
Sara Suole Pvt. Ltd. was incorporated as a sole manufacturing unit in 2001 under the leadership of Mr. Kayum Dhanani. His background of learning from The Central Leather Research Institute in Chennai India lent him the know-how to set up one of the most successful sole and shoe manufacturing units in India today.